Nature has a huge role in human development and conduct. Our surroundings can influence how we feel, behave, and think. Our mood and attitude are a huge product of our environment. Nature can help us become productive, feel good and make positive decisions. In this blog, we have covered 7 beautiful peaks of Nainital which are a must-visit.
Here are some peaks you should definitely explore in Nainital
1. Naina Peak/China Peak/Cheena Peak of Nainital
Naina Peak, also known as the China Peak and Cheena Peak is the highest hilltop and one of the most visited tourist tops in Nainital. Travelers love to go here to trek as it has a high altitude and lush green forests. The peak offers a magnificent bird's eye view of Nainital, if you are someone who likes to walk, you will enjoy this a lot.
Timings – Monday to Sunday 8:00 AM – 05:30 PM
Location – CC5Q+72Q, Nainital, Uttarakhand 263001
2. Snow View Point of Nainital
If you are someone who enjoys snow or has children who would like to experience it, the Snow View is a hilltop emerging from clouds, surrounded by snow perfect for them. There is also a ropeway which you can travel on to reach there. This ropeway will multiply the amount of fun you might have as you will actually be able to witness the beauty of the hilltops as you ascend. You will also find a small temple if you use the binoculars installed for tourists at the top of the snow point. The small temple has a snow blanket surrounding it where images of Lord Rama, Goddess Sita, Lord Lakshman, Lord Hanuman, Lord Shiva, and Goddess Durga reside.
Timings – Monday to Sunday 10:30 AM – 05:00 PM
Location – 7, Maldon Cottage Raod, Mallital, Nainital, Uttarakhand 263002
3. Camel's Back Peak of Nainital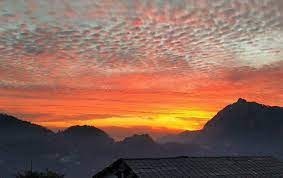 The name of the peak comes from the shape of the mountain which resembles a camelback. The peak is very famous for horse riding but people also like to walk if they wish to. If you visit the mountain during the evening hours you will see an exceptional salubrious sunset. Do carry some snacks with you though. There aren't many eateries near the mountain top
Timings – Morning, Afternoon
Location – 9CVM+6MF, Unnamed Road, Nainital, Uttarakhand 263002
4. Tiffin Top in Nainital
The tiffin top offers a splendid 360-degree view of Nainital City and surrounds the Kumaon mountains. Known as a photographer's heaven and is a perfect spot for a family picnic. Even the name "tiffin top" was derived from the families who often came with tiffins to enjoy picnics. Hiking and trekking are two activities that Tiffin Top is famous for. Since it is only 4 km away from the Nainital city, the easy trek uphill is a big attraction amongst trek enthusiasts. People come in groups to enjoy the trek and live the beauty this place offers.
Timings – Monday to Sunday 08:00 AM – 05:30 PM
Location – 9FM2+F63, Ayarpatta, Nainital, Uttarakhand 263002
5. G B Pant High Altitude Zoo in Nainital
The best part of the Nainital Zoo is the organizations they provide for visitors, which include programs for children, students, local people, and visitors in order to create awareness about wildlife conservation on different forest and wildlife occasions, such as:
On June 5th, the world celebrates World Environment Day.
On the 16th of September, Ozone Layer Conversation Day
Wild Life Week runs from October 1st to October 7th.
Various activities like quizzing, zoo visits, debate competitions, painting, etc. are organized for the students. Best part? The winners are always honored and given prizes by a dignitary.
Timings – Friday to Wednesday (10:00 am – 04:30 pm)
Location – Tallital, Nainital, Uttarakhand 263002
6. Lover's Point, Nainital – A Vantage Point With Scenic Views
This point provides breathtaking views of the valley. whether you are a couple or not, this place will welcome you with its pleasant climate and embracing views. You can cars or horses which are available to go to this place.
Timings – Always open, preferably during the day
Location – Naina Range, Uttarakhand 263002
7. Himalayan Viewpoint in Nainital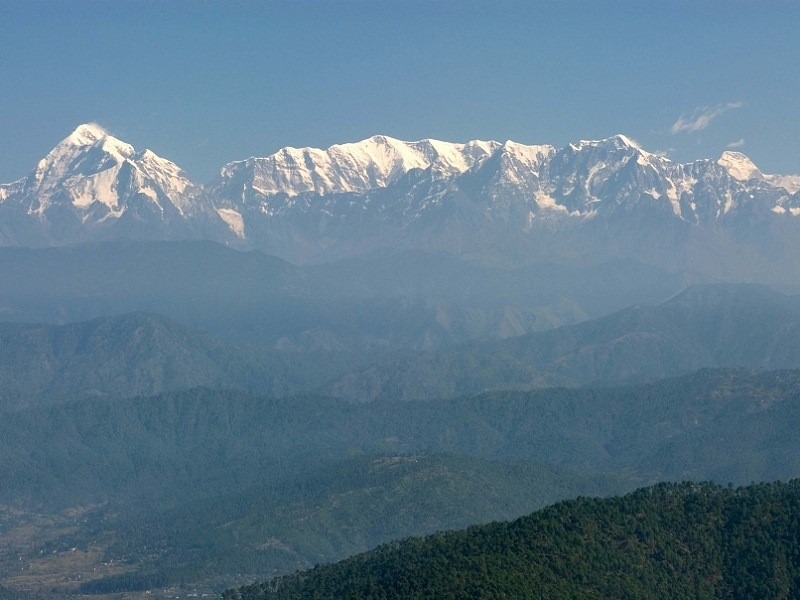 At a distance of 8 km from Tallital Bus Stand, Himalayan Darshan is a viewpoint situated in Nainital. Located on the way to Kilbury, it is one of the popular vantage points in Nainital and among the top Nainital Tourist Places. Nestled at an altitude of about 2000 m, Himalayan Darshan is also known as Himalayan Viewpoint and is a beautiful tourist spot in Nainital. This viewpoint offers some spectacular views of several prominent Himalayan peaks along with surrounding lush green hills and valleys below. It is a very good place to spend some time in solitude amid Mother Nature. Due to its close proximity to Nainital Town, one can visit this place by hiring a taxi, on horseback, or on foot.
Location – 9FW6+789, Mallital, Nainital, Uttarakhand 263002
Would you to enjoy natural beauty from your Nainital hotel window too? Here's what might fill your heart – Hotel La Niwasa
Read More: Sunset Points Of Nainital
Are you looking for accommodation for your stay in Nainital? Check out properties by Shivraj Group of Hotels. The destinations in this itinerary are easily accessible through their properties. Hence, you will be able to stay in prime locations, without tampering with your budget too much. You will be assured of comfort, safety, and good food. Book now!
Let's Suggest You Some Best Luxury & Comfy Hotel To Stay In Nainital
⭐⭐⭐⭐⭐
Peaks And Pines Resort & Hotel