Are you looking for the most scenic destinations in India to visit with your friends and family? Well, what better place than Nainital? This Himalayan laketown is the most perfect blend of picturesque beauty, a friendly environment, amazing food, and fun activities. If you are not convinced yet, here is a list of 8 reasons to visit Nainital this summer with your friends and family:
MUST VISIT FOR ITS BEAUTY~TREAT YOUR EYES!
Image Courtesy: Anonymous User, Reddit
If you are the kind of traveler who enjoys soaking in the beauty of a place, then Nainital will not disappoint you. There are emerald green hills all around Nainital. The numerous lakes in Nainital offer the perfect sight of shimmering water amidst the greenery. You can take scenic walks around the lake. Or, you can trek along its hilly terrains. Almost every corner and street in Nainital is a picture-perfect corner. Your phone's storage space may end up not being enough due to the pictures, but your eyes will never get enough!
THE LIP-SMACKING STREET FOOD CALLS YOU!
Image Courtesy: Platesezubantake, Instagram
Needless to say, the beautiful streets of Nainital are lined up with must-visit street food places. If you have a sweet tooth, you must try the pastries at Sakley's. At Tibetan Market, you can enjoy a warm plate of momos or a heartwarming bowl of Thukpa. Mall Road's street food is also what makes it as lively as it is. You can try corn dogs, ice cream, french fries, maggie~whatever you desire. On top of that, the beautiful view of Naini Lake would be right in front of you. So, if you are visiting Nainital, make sure that you explore the rich variety of street food it has to offer.
GO BOATING IN NAINITAL'S SERENE WATERS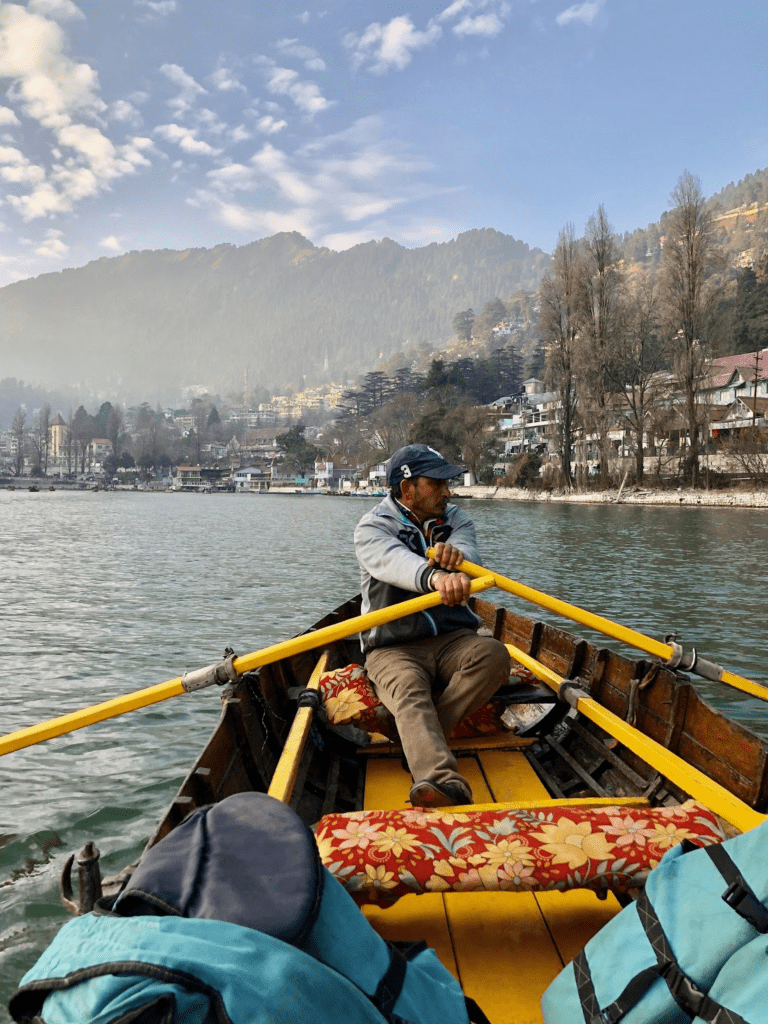 Image Courtesy: slyronit, Flickr
In and around Nainital, there are about seven lakes. You can go boating in most of them. It is certainly very peaceful, being in the middle of a beautiful lake. Also, green mountains surround most of these lakes which just add to its beauty. On top of that, Nainital's cool breeze will bring you the utmost serenity. If you are looking to relax on your trip to Nainital, boating is the perfect activity for you. It is suitable for all age groups so almost everyone can enjoy it.
APPRECIATE WILDLIFE AT NAINITAL'S HIGH-ALTITUDE ZOO
Image Courtesy: Travliv360.com
G.B. Pant High Altitude Zoo is one of the most popular tourist attractions in Nainital. It is perched 2100 meters above sea level. The zoo houses several endangered species like Red Panda, Barking Deer, Bengal Tiger, etc. It also has other attractions like Butterfly Park and Insect Museum. This trip will certainly enrich your knowledge. It also has several cafes where you can enjoy some yummy food with diverse flora and fauna around.
WHAT IS A TRIP WITHOUT SOME SHOPPING AT THE LOCAL MARKET?
Image Courtesy: Nomadicweekends.com
There are a couple of local markets in Nainital. For instance, Tibetan Market, Mall Road, and Bara Bazar. Mall Road is one of the main areas of Nainital. Hence, you can shop for almost everything here. Our recommendation would be handwoven textiles and carved artifacts. Not only are they really good souvenirs, but they are also perfect for gifting purposes. Tibetan Market is a flea market run by Tibetan Natives. You can find everything from sweaters to handwoven shawls here. They also have bamboo fabric items, which is a better alternative to traditional cotton fabric. At Bara Bazar, you will find a lot of fruits and berries like apples, cherries, and blueberries. They have a lot of handcrafted candles and potpourri as well. You can carry them home with you to be reminded of your trip to Nainital every time you smell them.
ENJOY SCENIC MEALS IN NAINITAL'S POPULAR RESTAURANTS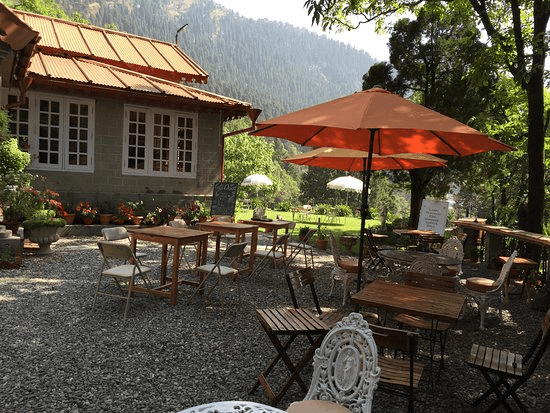 Image Courtesy: Tripadvisor.com
Given Nainital's beauty, many restaurants in Nainital order good food with an even better view. Cafe Lakeside is one such restaurant with an amazing view. It is located right on Naini Lake. They serve really good multi-cuisine food. If you visit them, you must try their burgers.
Another restaurant with a really good view is Zooby's Kitchen. It is also located on Naini Lake. Hence, when you look out, the lake's beauty awaits you. They are known for their grilled dishes. So, if you are paying a visit to Zooby's Kitchen, then you must try their Tikkas and Kebabs.
If you are looking for a view of mountains and not lakes, then Cafe Chica might be the perfect place for you. It is nestled between lush green hills. They serve delicious Italian food. The ambiance itself adds so much taste to the food. There is no better way to spend a breezy summer evening in Nainital.
TAKE A ROAD TRIP TO BHIMTAL
Image Courtesy: Mahim, Pinterest
Bhimtal is just about 25 km away from Nainital. If you love riding bikes, then it will make for the most beautiful bike ride ever. The views along the way are mesmerizing. Lush green trees and mountains line the road from Nainital to Bhimtal. Bhimtal is known for its many lakes. The most popular one is Bhimtal Lake. It is the equivalent of Naini Lake at Nainital. You can go boating there, take nice pictures, or take a walk and try their amazing street food. You can also visit Karkotaka Temple in Bhimtal. It is a nag temple, mythologically known to house the serpent god who protects the villagers.
STAY AT A COMFORTABLE AND LUXURIOUS HOTEL ON A BUDGET
Image Courtesy: ShivrajStays.com
One of the most important parts of a successful vacation is accommodation. The right hotel can make or break your vacation. Shivraj Stays Properties takes pride in their hotels that ensure comfort and fun. If you want a hotel directly on Mall Road, right in front of Naini Lake, then you can choose Hotel Shivraj. You can wake up to the beautiful waters of Naini Lake every morning. If you prefer a view of the mountains, then their property La Niwasa by Shivraj would be perfect for you. Their rooms look out towards the lush green mountains of Nainital. Or, at the Swiss Hotel, you can enjoy a luxurious stay with some amazing amenities.
Read More: A 3-Day Itinerary For Your Summer Trip To Nainital
Are you looking for accommodation for your stay in Nainital? Check out properties by Shivraj Group of Hotels. The destinations in this itinerary are easily accessible through their properties. Hence, you will be able to stay in prime locations, without tampering with your budget too much. You will be assured of comfort, safety, and good food. Book now!
Let's Suggest You Some Best Luxury & Comfy Hotel To Stay In Nainital
⭐⭐⭐⭐⭐
Peaks And Pines Resort & Hotel