Nestled amidst the rolling hills of Uttarakhand, Nainital enchants visitors with its breathtaking beauty and diverse birdlife. As you wander through the forests and waters of Nainital, the melody of a wide range of birds will mesmerize you. From the striking Hill Myna to the graceful and Black-headed Jay, Nainital is a paradise full of all sorts of birds.
Whether you're a seasoned birdwatcher or simply want to appreciate the beauty of their presence, Nainital will surely captivate you with its rich diversity of bird life.
Bhimtal and Sattal
Bhimtal and Sattal, known as the twin lakes, are located in the beautiful region of Kumaon. Situated just 25 kilometers away from the Kathgodam Station, these lakes are a popular destination for bird-watching enthusiasts.
The Sattal region alone is home to over 230 different species of birds. It also includes popular sightings such as babblers, bulbuls, warblers, minivets, woodpeckers, pigeons, mynas, and barbets. With the combined number of bird species in Bhimtal and Sattal easily exceeding 400, it is a birdwatcher's paradise.
Image Courtesy : raksharetreat[dot]com
Kilbury Bird Sanctuary
Kilbury Bird Sanctuary is the epitome of beauty and serenity for bird-watching enthusiasts. It is also known as the birdwatcher's paradise due to its exceptional setting for observing birds. The sanctuary attracts many avid bird watchers who take time out of their busy lives to immerse themselves in the beauty of nature.
Kilbury Bird Sanctuary is a breathtaking destination within the forests of Nainital. It is home to over 580 species of birds, making it more amazing. You can observe brown wood owls, white-throated laughing thrushes, forktails, and many other notable birds in this wonderland.
Image Courtesy : nainitaltourism[dot]org[dot]in
Naina Peak
Naina Peak is yet another popular destination for bird-watching in Nainital. The peak offers stunning views of the surrounding landscape and is known for its diverse birdlife, including species such as the Himalayan Monal and Himalayan Thrush.
Bird watchers can observe a wide range of species in their natural habitat, from the vibrant colors of sunbirds to the swift flight of Himalayan eagles. With its peaceful surroundings and diverse bird population, Naina Peak provides a unique and serene experience.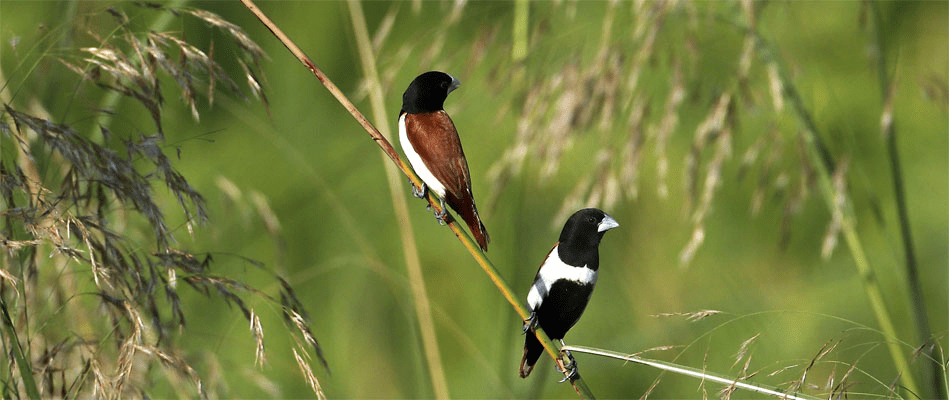 Image Courtesy: Pinterest
If you are looking to indulge in bird-watching just for fun or revisit your passion for it, Nainital is the ultimate destination for your next trip. With a comfortable stay at Shivraj Group of Hotels, you can enjoy bird-watching in Nainital without worry!
Read More: The Story Of Jim Corbett To Nainital
Are you looking for accommodation for your stay in Nainital? Check out properties by Shivraj Group of Hotels. The destinations in this itinerary are easily accessible through their properties. Hence, you will be able to stay in prime locations, without tampering with your budget too much. You will be assured of comfort, safety, and good food. Book now!
Let's Suggest You Some Best Luxury & Comfy Hotel To Stay In Nainital
⭐⭐⭐⭐⭐
Peaks And Pines Resort & Hotel