Bhimtal is just a quick 22kms drive from Nainital. Decorated with lakes, eateries, temples, etc., it is also often called a Lake City. Bhimtal Lake is one of the most beautiful and largest lakes in the Nainital District. You cannot not visit Bhimtal on your trip to Nainital! While the peaceful lake is undoubtedly the biggest attraction of the area, there are plenty of other things to do in and around Bhimtal as well. The immersive experience of visiting Bhimtal is what makes it truly special. Read on to find out about 5 things you can do when you are in Bhimtal.
Read More: 5 Things To Do With Your Friends In Nainital
FIND RELIGIOUS HAVEN AT HANUMAN GARHI
Nothing can be as peaceful as a Hanuman temple perched on a hill, 6401 meters above sea level. The best time of the day would be early morning. The morning Aarti would be the perfect way to start your day. The view from the temple is mesmerizing, to say the least. Hence, the temple is the best location to witness the Nainital sunrise. Especially during Navratri and Ramnavmi, when special celebrations take place at the temple, with a small fair being organized as well. But even if you can't visit around this time for some reason, don't worry, because Hanuman Garhi is beautiful throughout the year!
GO DIRT BIKING THROUGH THE MUDDY HILLS
If you are a true adventure lover, an ATV ride might just be the perfect activity for you! Bhimtal boasts beautiful muddy terrains which make up for the best dirt biking tracks. Establishments like Adventure Mania provide you with ATV bikes and dirt biking tracks to add that thrill to your trip! This is truly the best way to strike a balance between enjoying peaceful scenery, and getting an adrenaline rush.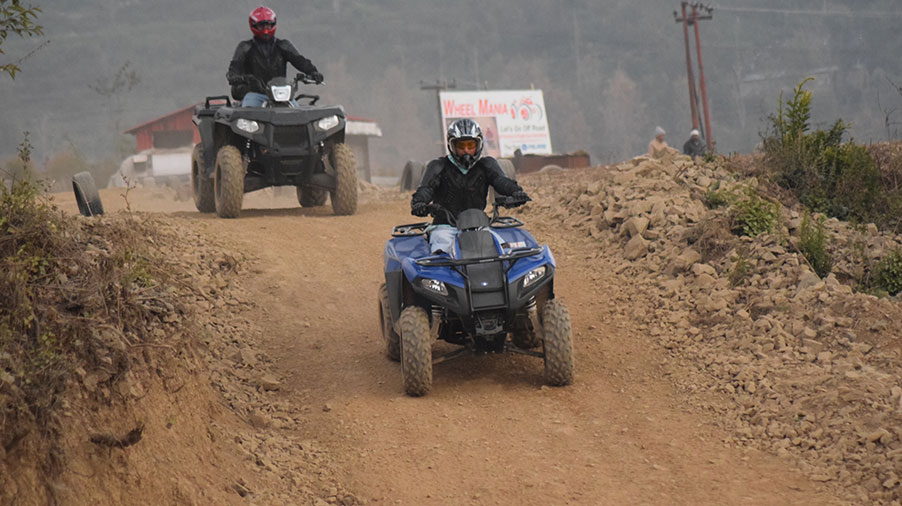 ENJOY A COSY PICNIC WITH A VIEW
If you're in Bhimtal, you must visit Victoria Dam. The Dam is small but adorned with beautiful gardens on either side. It has the best views of the beauty Bhimtal has to offer. Hence, it is also the best spot for a picnic. You should certainly pack a basket of food and a bedspread. The shimmering water of the lake will make everything taste better. Also, the memories and the pictures will just add to the experience.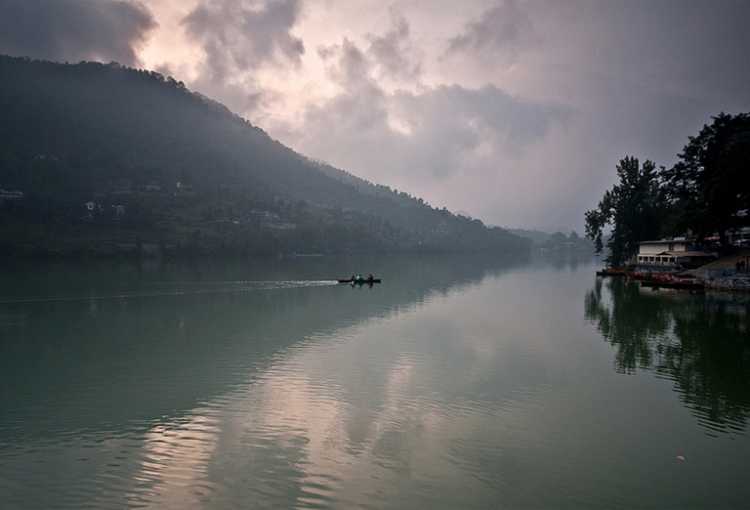 SUPPORT LOCALS WITH A SHOPPING SPREE
Just like Nainital, Bhimtal also has a Mall Road that is the hub of everything. You can buy different types of things there. There are textiles, garments, handicraft items, souvenir keychains, etc. You will also find a lot of kiosks around main tourist attractions. A lot of these stores source everything locally. Also, most of the things are handmade. Make sure that you buy from such small vendors. It is always a great idea to support local businesses as a tourist. Additionally, you get to walk away with something pretty as a memory of your trip.
SNOWBALL FIGHTING IN A DREAMY WINTER
In December, temperatures in Bhimtal dip below zero. It might not snow every December, but it is a chance you must take. The valleys, the rivers, everything is covered in a beautiful white layer of snow. Check up on the weather and the chance of snowfall before your trip. Who knows, you may be lucky enough to enjoy a game of snowball fighting in Bhimtal!
 Make your trip to Bhimtal even more enjoyable with Shivraj Group of Hotels where you will get to enjoy rooms with beautiful views, perfect cleanliness, and top-notch comfort. Book now!